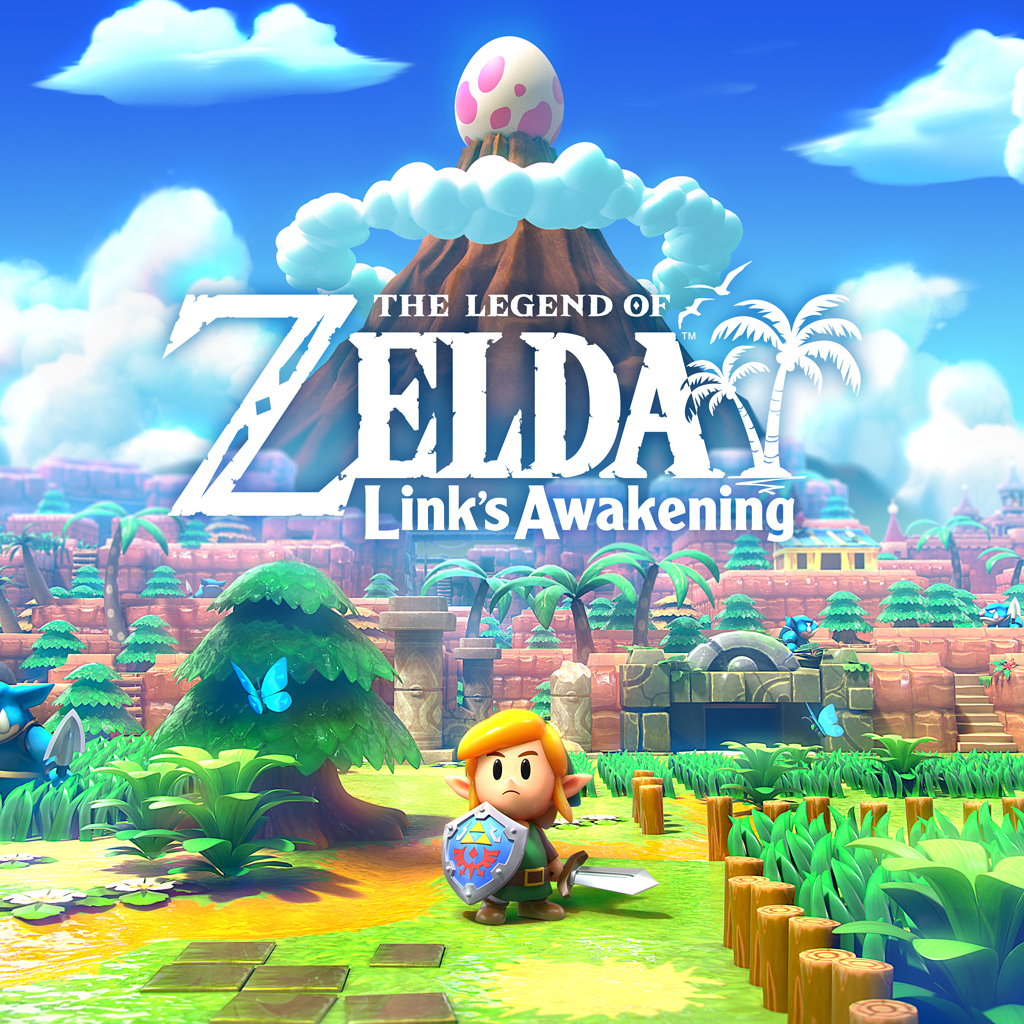 The Legend of Zelda: Link's Awakening
20 sept. 2019
20 sept. 2019
20 sept. 2019
59.99€
The Legend of Zelda: Link's Awakening fait son grand retour sur Nintendo Switch.

Joueurs :
1
52.95€
Explore a reimagined Koholint Island in one of the most beloved games in the Legend of Zelda series.
54.33€
そこは一度入ると出られない不思議な島。

Joueurs :
1
---
Boutique
Titre
Prix
Amazon
The Legend of Zelda: Link's Awakening
41.38€
PlayAsia
The Legend of Zelda: Link's Awakening (Version Européenne)
42.36€

47.99 USD

Base.com
The Legend of Zelda: Link's Awakening (Nintendo Switch)
44.53€

39.85 GBP
Pays
Prix
Status
Australie
49.25€

79.95 AUD

Disponible
Canada
52.06€

79.99 CAD

Disponible
Nouvelle-Zélande
52.23€

89.95 NZD

Disponible
France
59.99€
Disponible
Si vous téléchargez The Legend of Zelda: Link's Awakening depuis le Nintendo eShop, vous pourrez bénéficier de notre offre spéciale et recevoir des points or supplémentaires ! Cette offre est valable dès maintenant et jusqu'au 22/09/2019.

Vous pourrez utiliser ces points lors de votre prochain achat dans le Nintendo eShop pour économiser jusqu'à 6 € / 7,80 CHF !

Si vous utilisez un bon pour jeu Nintendo Switch pour télécharger ce logiciel, vous bénéficierez également de cette offre spéciale. Dans ce cas, la somme que vous pourrez économiser dans le Nintendo eShop grâce à cette offre sera équivalente à la moitié des valeurs listées plus haut.

Les points supplémentaires seront ajoutés à votre compte avant le 02/10/2019.

26 ans après sa sortie sur Game Boy, The Legend of Zelda: Link's Awakening fait son grand retour sur Nintendo Switch.

Victime d'une tempête en pleine mer, Link se retrouve échoué sur l'île mystérieuse de Cocolint. Pour rentrer chez lui, il devra traverser des donjons difficiles et combattre des monstres terrifiants.

Cette nouvelle version du jeu d'aventure culte reprend beaucoup d'éléments de la version Game Boy d'origine, comme des séquences de plateforme en 2D et des apparitions de personnages n'appartenant pas à la série The Legend of Zelda.
Link has washed ashore on a mysterious island with strange and colorful inhabitants. To escape the island, Link must collect magical instruments across the land and awaken the Wind Fish. Explore a reimagined Koholint Island that's been faithfully rebuilt in a brand-new art style that will entice fans and newcomers alike. Battle enemies as you conquer numerous dungeons and uncover the hidden secrets of the island. Encounter Super Mario enemies like Goombas, Piranha Plants, and more, and interact with unique locals who help Link on his adventure. As you clear dungeons throughout the main story, earn dungeon rooms (Chambers), then arrange them into custom layouts in the all-new Chamber Dungeon. Place your dungeon entrance, Nightmare room, and everything in between as you try to fulfill objectives and play through a new dungeon. Tap compatible amiibo figures to earn more Chambers and and additional Chambers throughout the game in updated mini-games, such as the river rapids, trendy game, and fishing.
FEATURES:

As Link, explore a reimagined Koholint Island and collect instruments to awaken the Wind Fish to and a way home
Explore numerous dungeons, riddled with tricks, traps, and enemies, including some from the Super Mario series
Meet and interact with unique locals to get help on your adventure
Listen to a reawakened soundtrack that helps bring life to Koholint Island
Earn Chambers (Dungeon Rooms) and arrange them to complete objectives in the all-new Chamber Dungeon.
Complete dungeons throughout the story to earn their rooms for the Chamber Dungeon.
Earn additional chambers in mini-games and by tapping any amiibo figure featuring a Legend of Zelda character.
修行の旅から帰る途中、嵐に巻き込まれ、一度入ると出られないといわれる「コホリント島」に流れ着いたリンク。
島で暮らす個性豊かな住民たちとの交流や、フィールド・ダンジョンの冒険を通じて、この不思議な島の謎を解き明かし、島からの脱出を目指します。
Egalement disponible via
Historique des prix par pays
Les informations de cette page ne sont qu'à titre informatif et ne comportent aucune garantie quant à leur exactitude.