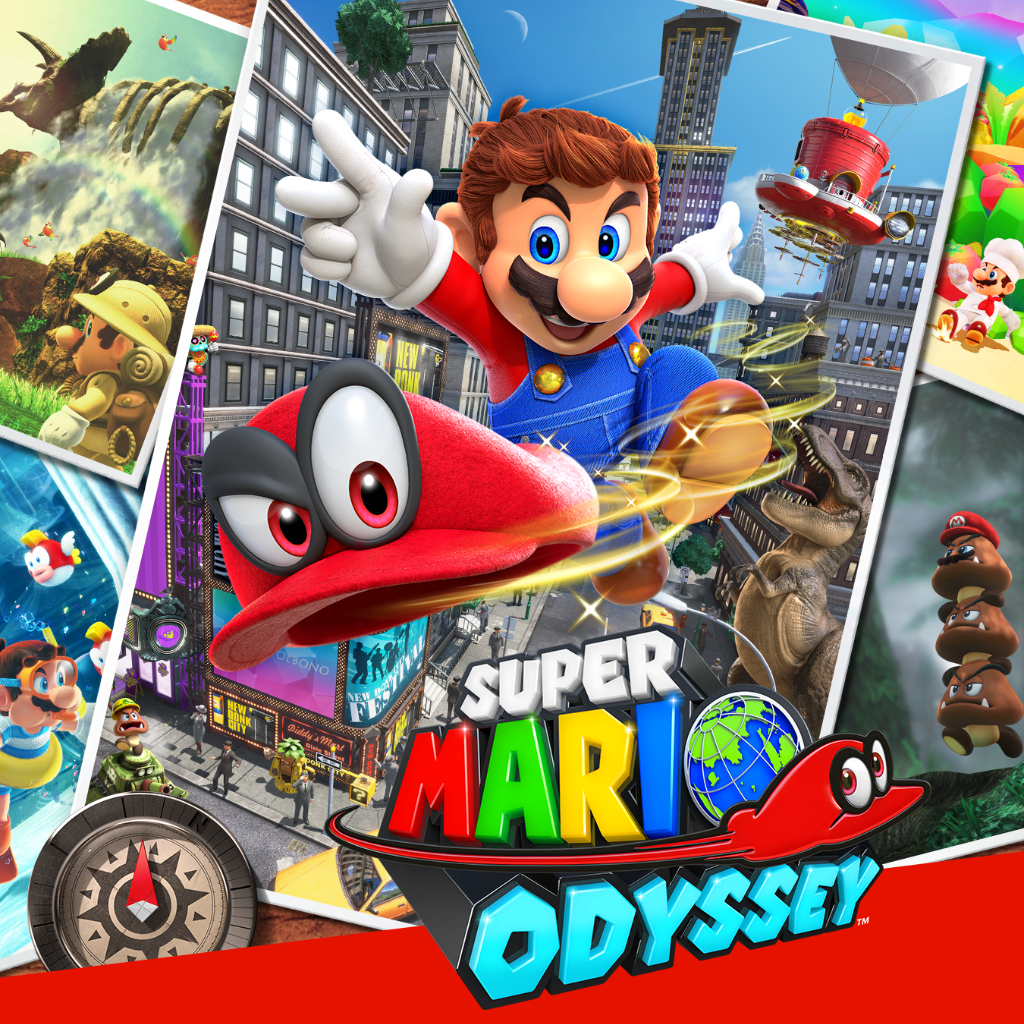 Super Mario Odyssey™
27 oct. 2017
27 oct. 2017
27 oct. 2017
59.99€
Rejoignez Mario dans une vaste aventure en 3D à travers le globe et utilisez de nouvelles capacités pour venir à la rescousse de la Princesse Peach !

Joueurs :
1-2
50.55€
Best Family Game, The Game Awards 2017 Embark on a cap-tivating, globe-trotting adventure!


Joueurs :
1-2 1@
---
Boutique
Titre
Prix
CDiscount
Super Mario Odyssey
40.99€
Fnac.fr
Super Mario Odyssey
44.99€
CDiscount
Super Mario Odyssey
44.99€
Pays
Prix
Status
Brésil
49.49€

299.00 BRL

Disponible
Japon
50.30€

6578.00 JPY

Disponible
Australie
50.45€

79.95 AUD

Disponible
France
59.99€
Disponible
Rejoignez Mario dans une vaste aventure en 3D à travers le globe et servez-vous de ses incroyables nouvelles capacités pour récolter des lunes afin d'alimenter votre vaisseau, l'Odyssée, et de venir à la rescousse de la Princesse Peach qui a une nouvelle fois été kidnappée par Bowser !

Mario revient dans une aventure en 3D de style bac à sable pour la première fois depuis les deux précédents à titres succès Super Mario 64 sorti en 1997 et Super Mario Sunshine en 2002. Ce titre inédit regorge de secrets et de surprises, et grâce aux nouveaux coups de Mario comme le lancer de chapeau ou la chapimorphose, vous disposerez d'expériences de jeu amusantes et captivantes qui ne ressemblent à aucune autre dans les précédents jeux Mario. Préparez-vous à être transporté vers des mondes étranges et incroyables loin du Royaume Champignon !
Use amazing new abilities—like the power to capture and control objects, animals, and enemies—to collect Power Moons so you can power up the Odyssey airship and save Princess Peach from Bowser's wedding plans!
Thanks to heroic, hat-shaped Cappy, Mario's got new moves that'll make you rethink his traditional run-and-jump gameplay—like cap jump, cap throw, and capture. Use captured cohorts such as enemies, objects, and animals to progress through the game and uncover loads of hidden collectibles. And if you feel like playing with a friend, just pass them a Joy-Con™ controller! Player 1 controls Mario while Player 2 controls Cappy. This sandbox-style 3D Mario adventure—the first since 1996's beloved Super Mario 64™ and 2002's Nintendo GameCube™ classic Super Mario Sunshine™—is packed with secrets and surprises, plus exciting new kingdoms to explore.

Explore astonishing new locales like skyscraper-packed New Donk City to your heart's content, and run into familiar friends and foes as you try to save Princess Peach from Bowser's dastardly wedding plans.
Find something interesting? Toss your cap at it and see what happens! There are lots of fun and surprising ways to interact with your surroundings.
Be sure to bring any coins you find to a Crazy Cap store, where you can exchange them for decorative souvenirs for the Odyssey and new outfits for Mario! Some destinations have very exclusive dress codes, after all…
Hand a Joy-Con™ controller to a friend to enjoy simultaneous multiplayer: Player 1 controls Mario while Player 2 controls Mario's new ally Cappy.
Use Snapshot Mode to freeze time while playing the game and take screenshots that you can customize using various options and filters. Screenshots can be shared via social media or uploaded to PCs and smart devices* using all of the Nintendo Switch™ system's built-in screenshot tools.
A special edition Nintendo Switch™ hardware bundle will launch alongside the game. This special edition includes a download code for the full game, red left and right Joy-Con™ controllers, and a Super Mario Odyssey™ themed Nintendo Switch carrying case.
Nintendo Switch向けソフトに新作3Dマリオが登場します。
大きな箱庭ステージを縦横無尽に走り回るマリオは『スーパーマリオサンシャイン』以来15年ぶりです。
マリオはピーチ姫とクッパの結婚式を阻止すべく、キノコ王国を飛び出します。
未知なる国々を相棒の"キャッピー"とともに、帽子アクションや新たな能力、「キャプチャー」を駆使して駆け巡ります。
Egalement disponible via
Historique des prix par pays
Les informations de cette page ne sont qu'à titre informatif et ne comportent aucune garantie quant à leur exactitude.