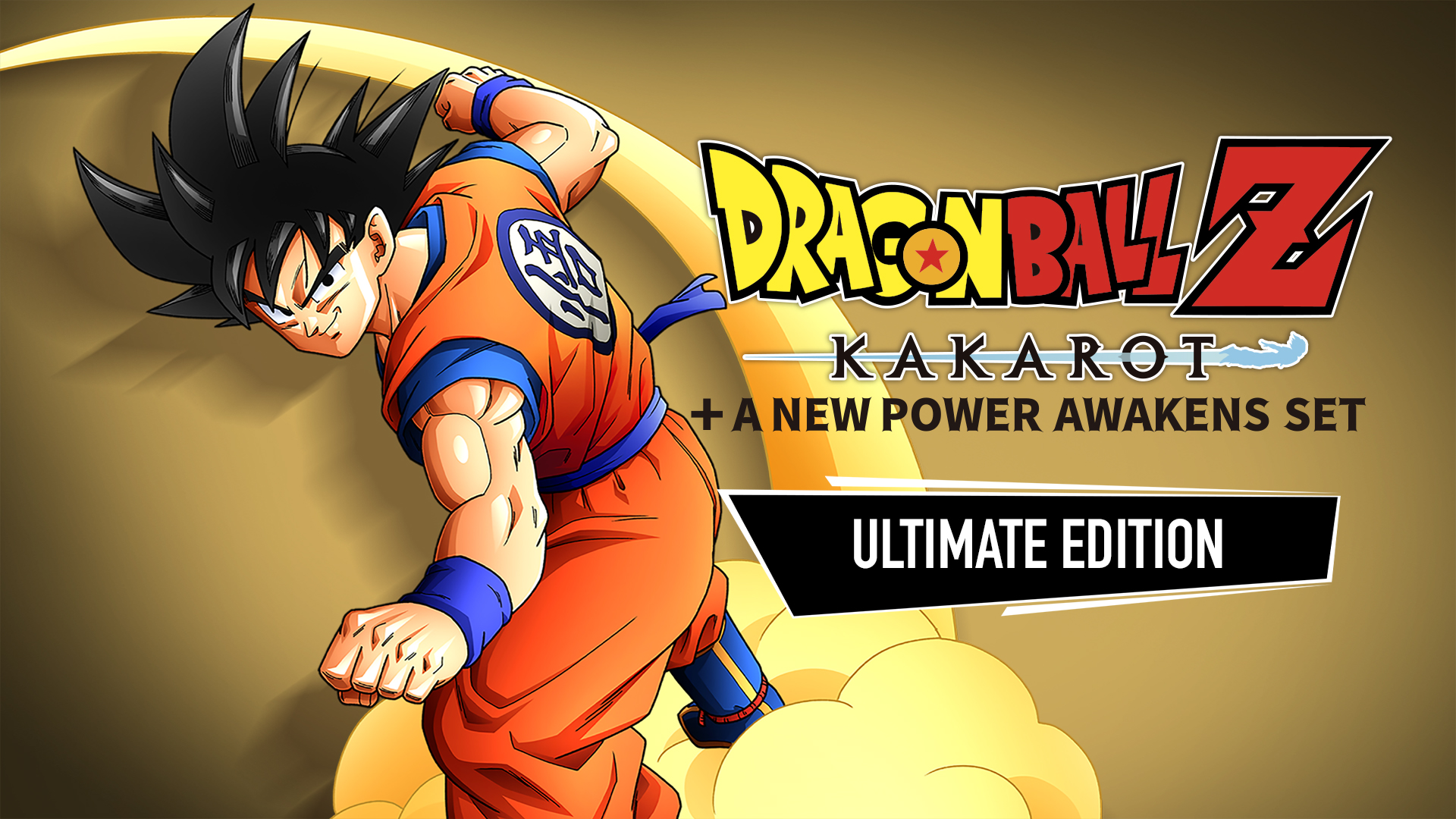 BANDAI NAMCO Entertainment
DRAGON BALL Z: KAKAROT + A NEW POWER AWAKENS SET Ultimate Edition
72.93€
Relive the story of Goku and other Z Fighters in DRAGON BALL Z: KAKAROT!
---
Pays
Prix
Status
Brésil
68.90€

449.49 BRL

Disponible
Mexique
72.20€

1700.00 MXN

Disponible
Etats-Unis
72.93€

$84.99

Disponible
The Ultimate Edition includes:
• The game
• TRUNKS - THE WARRIOR OF HOPE
• DRAGON BALL Z: KAKAROT - MUSIC COMPILATION PACK (11 additional songs from the anime)
• A bonus Cooking Item
• The Tao Pai Pai Pillar

THE GAME
• Experience the story of DRAGON BALL Z from epic events to light-hearted side quests, including never-before-seen story moments that answer some burning questions of DRAGON BALL lore for the first time!

• Play through iconic DRAGON BALL Z battles on a scale unlike any other. Fight across vast battlefields with destructible environments and experience epic boss battles against the most iconic foes (Raditz, Frieza, Cell etc.). Increase your power level through RPG mechanics and rise to the challenge!

• Don't just fight as Z Fighters. Live like them! Fish, fly, eat, train, and battle your way through the DRAGON BALL Z sagas, making friends and building relationships with a massive cast of DRAGON BALL characters.

A NEW POWER AWAKENS SET
• Go beyond the history of DRAGON BALL Z and experience 2 additional boss battles, with the New Power Awakens set! Master the power of the gods to challenge Lord Beerus and go even beyond to fight Golden Frieza with the power of Super Saiyan Blue!

TRUNKS - THE WARRIOR OF HOPE ARC
• Experience the fierce fight of Trunks' life in the world of despair in this New Story Arc!
Goku has died from the virus in his heart, and the world was destroyed by the androids. The surviving warriors, Trunks and Gohan, will fight to protect the planet.

DRAGON BALL Z: KAKAROT - MUSIC COMPILATION PACK
• Change the Field and Battle Background Music to songs from the anime DRAGON BALL, DRAGON BALL Z, and DRAGON BALL KAI with the MUSIC COMPILATION PACK!
Contenu du bundle
Historique des prix par pays
Les informations de cette page ne sont qu'à titre informatif et ne comportent aucune garantie quant à leur exactitude.